This ramen recipe includes a few tasty additions that turn a normal ramen package into a colorful balanced meal! Quick and easy, all it takes is 4 ingredients.
Makes 2 servings
Ingredients:
1 chicken ramen package (keep the seasoning packet)
3/4 cup frozen vegetable mix (ours included peas, carrots, edamame, and corn)
1 boiled egg
1 tbsp water
Instructions:
Put 2 small pots of water on your stove top (1 for the ramen, 1 for the egg).
For 1 pot, follow the cooking directions on the ramen package to cook the noodles. Keep the seasoning packet.
Place the egg in the water in the second pot. Add more water until it covers the egg by 1 inch. Cover the pot with a lid and bring the water to a boil over high heat, then turn the heat down to medium-high. Boil the egg for 6-7 minutes.
Microwave 3/4 cup of your frozen vegetable mix following the directions on the package.
When the egg is done, carefully place the hot egg in a bowl of cold water to cool it down (You can use a spoon to transfer it). Carefully peel the egg once cool.
Put the noodles, vegetables, water, and about 1/3 of the seasoning packet (or about 1/4 tablespoon) in one of the empty pots. Toss everything together with tongs or two forks. Transfer to bowl.
Cut the hard boiled egg in half. Add to the top of your meal.
Enjoy!
Notes:
You can top this dish with siracha or hot sauce for some spice, but note that the sodium in either sauce will add to the sodium count for this dish.
Note that the ramen nutrition facts label states that 1 package of ramen is 2 servings. Therefore, we made our recipe 2 servings as well. We recognize that sometimes people may eat the entire package of ramen as 1 serving. Here are the two nutrition facts panels side by side so you can make an informed decision about how much you eat. Please note that there was limited information regarding the amount of sodium in the noodles. Therefore, the nutrition facts label may not accurately represent the sodium content of the recipe.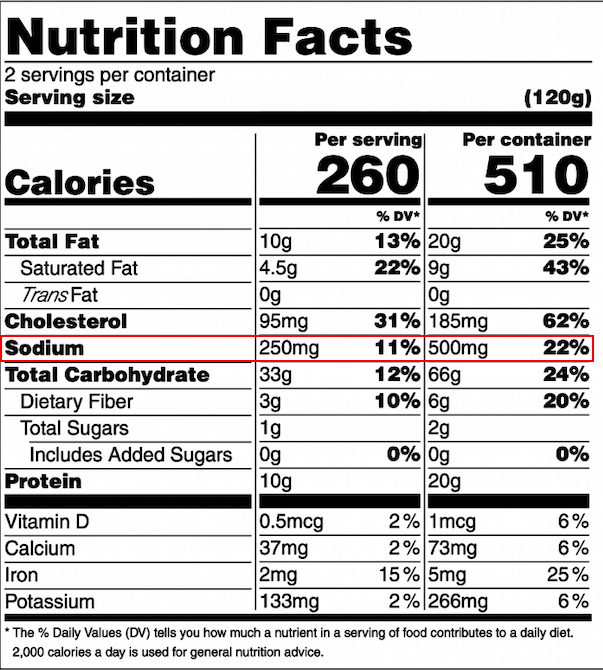 Note: Nutrition facts label does not include potential sodium content from the ramen noodles themselves (without the seasoning). This information was not available.
Be Creative
Drink Water
Focus on Health
How to Cook Better
Invite Your Kids
Plan Ahead
Save Money
Shop Smarter
Store Food
Uncategorized